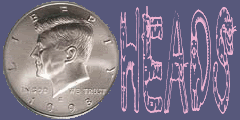 If you click on the graphic above, it will take you to the awesome HoT blog where you can sign up and start participating in this fun and popular meme!


The theme this week is HEADS - Lost or TAILS - Found
I thought this flower's petals resembled little hearts.
So, I thought I'd share some love quotes with you. ;-)
"'Tis better to have loved and lost than never to have loved at all." ~Alfred Lord Tennyson
"Love is never lost. If not reciprocated, it will flow back and soften and purify the heart." ~Washington Irving
"The way to love anything is to realize that it might be lost." ~G. K. Chesterton
"Love is mesmerizing. Love is the essence of living. If you have found love, you have found life".


(c) Misty DawnS
P.S. I love you, my wonderful online friends,
and I am glad I FOUND you!
:-D