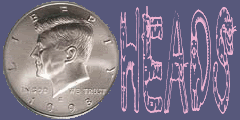 If you click on the graphic above, it will take you to the awesome HoT blog where you can sign up and start participating in this fun and popular meme!
This week's theme is TAILS - "Summertime memory"
It's always important to make sure your
wings and surroundings are color coordinated. ;-)

(c) Misty DawnS
As I try to preserve moments with my camera, I like to think I'm 'capturing memories'. I know you will consider me strange, but almost every critter I encounter in nature, creates its own memory with me. I find myself in awe of nature and honored that the critters of nature allow me to experience them.
The Cloud Sulfur butterfly in the photo above definitely made a Summer memory with me. It flew up to me and proceeded to do a 'dance' in front of me. It fluttered around as if it was saying "Look at me! Look at me". So, I did, in fact look intently at the butterfly fluttering in front of me, and I immediately noticed that the pink outlining the butterfly's wings matched the pink of the clover's flowers. However, each time it would land, as soon as I would put the camera to my eye, it would start fluttering around again. I could almost hear it say "Na na na na hehe". So, I chased this butterfly up and down the gravel road, until I FINALLY got the shot I was after. And, in the process, the butterfly and I created a "Summer memory".