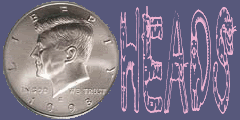 If you click on the graphic above, it will take you to the awesome HoT blog where you can sign up and start participating in this fun and popular meme!
This week's theme is TAILS - "In Five Years" - "This is TAILS so your post needs to be about you specifically. Tell how you think you or your life will be different in five years. Will it be better or worse? Why will it change? How will you do it? Anything is ok as long as it fits the theme. =)"



(c) Misty DawnS
In five years, I hope to have found a better balance. Right now, I have so many things I have to do and/or want to do each day, and too little time to do those things. Therefore, I hope to find a routine and balance which will allow me to comfortably fit both the required and the desired actions into my schedule.
Also, of course, I hope in five years to have gained more knowledge and experience in digital photography to be able to actually earn a freelance income through photography. I'm not asking to be able to have photography as my full time job (although that would be a dream come true); I would just like to be able to confidently say I am a successful freelance photographer.
Other than that, I really don't expect or want too much to be different.