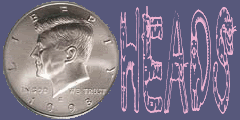 If you click on the graphic above, it will take you to the awesome HoT blog where you can sign up and start participating in this fun and popular meme!
This week's theme is HEADS - "Spin"
(c) Misty DawnS
Now, I don't want to make your head spin from joy and excitement, but... I'm BAAAAAACK!
I had a wonderful trip and a fantastic time visiting my family... especially spending time with Dad. We went for lots of walks with the wolf, went fishing, visited friends and family, took a canoe ride (with the wolf too), and talked and talked and talked. We never talked about acne, but I think we talked about everything else. hehe
Naturally, I'm already missing them like crazy - so much so that I'm already planning my next trip. hehe
I'm still trying to get caught up on a lot of things... there are so many things that my head is spinning... which brings me to the above photo. This was originally an innocent and normal photo of a pretty purple wildflower, until I used the FX option at Big Huge Labs. Now, I kind of like how it looks a bit like a piece of art. Big Huge Labs is loads of fun and offers many different things for you to do with your photos. You should check it out... but I'm warning you - it becomes addicting!