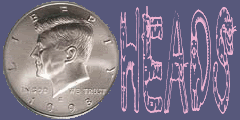 If you click on the graphic above, it will take you to the awesome HoT blog where you can sign up and start participating in this fun and popular meme!

This week's theme is HEADS - Note
So, I thought I'd share with you a few notes on FARMING.

1. Barbed wire hurts!
2. The grass is NOT always greener on the other side,
especially when there's barbed wire in between you and
the other side.
(c) Misty DawnS
3. For some, farming has been a way of life for many decades.
(c) Misty DawnS
(Photographer's note the above photo was changed to sepia
just in case you didn't notice.)
(c) Misty DawnS
4. Nowadays, you have to have a fairly large operation
in order to make a living with farming.
5. This photo proves that we ALL can
get along and live together harmoniously.
6. When walking around a farm,
You may want to watch where you step - just sayin'.
(c) Misty DawnS
(As I said - a LARGE operation)
Oh, and a note for any of you who are wondering
NO - these photos are NOT of our farm.
They are of a large, and very nice, farming operation I photographed
while out on a photo-drive a couple weekends ago.
(c) Misty DawnS
That's all for now. Thank you for your time and attention
Until next time - have a great day. ;-)