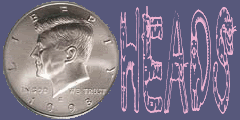 If you click on the graphic above, it will take you to the awesome HoT blog where you can sign up and start participating in this fun and popular meme! You can order those horse supplements for your equine pets at any time - but you can only play HoT on Tuesday!

This week's theme is HEADS - Book. So, I thought I'd tell you about a book which I'm anticipating greatly. It is by Sara Donati and is a part of her Wilderness Series (which many of you have heard me go on obsessively about in the past). Sara Donati says this will be the last book of the series (*sniff* *sob*), but I'm hoping that Hannah and the rest of the characters insist on another. ;-)


There it is, and I can't wait! It is supposed to be published in early 2010. Lately, I haven't had time to read for enjoyment, and I've missed that part of my life greatly. However, I will MAKE time to read this book... which I'm sure I'll finish in one weekend, as I have with her other books of this series.