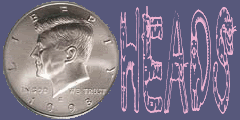 If you click on the graphic above, it will take you to the awesome HoT blog where you can sign up and start participating in this fun and popular meme!
This week's theme is HEADS - Build - Make any kind of post using any form of the word "build".
(c) Misty DawnS
This photo reminds me of being a child, closing my eyes, making a wish, and blowing the seed pods into the sky in hopes that my wish would come true. What does this have to do with "Build", you ask? Well, I think of everything Hubs and I are 'building' here. We are building a life, building a home, building employment, building a farm, building dreams, building ideas, and building on wishes. We are all constantly building our lives... through family, work, ideas, hopes, wishes, and dreams. Yes, we are all in a constant state of construction.