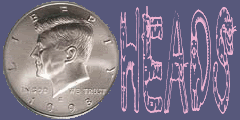 If you click on the graphic above, it will take you to the awesome HoT blog where you can sign up and start participating in this fun and popular meme!

This week's theme is HEADS - Cause - Make any kind of post using any form of the word "Cause".




My post today has nothing to do with HAVC filters, but it does have to do with something very important... a cause that I support and ask that others support also. The cause is Pancreatic Cancer awareness.
Most of you know that the actor, Patrick Swayze recently gave up his fight with Pancreatic Cancer. Well, this cause has even more meaning for me, because shortly before Patrick Swayze's passing, my aunt gave up her fight with the same disease... leaving a family who misses and loves her very much.
Nowadays, most people are on Facebook. Therefore, I'm including the link to the Facebook cause page for Pancreatic Cancer awareness. If you are on Facebook, it would mean a lot to me if you joined this cause.
"The Federal Government has the largest say in how much money goes toward Pancreatic Cancer research every year. By spreading Pancreatic Cancer awareness and becoming actively involved in the fight, we will help to create awareness and raise funds for research."
http://apps.facebook.com/causes/3234/32757658?m=1b2abeb2

You can also visit http://www.pancan.org/, which is the website for the Pancreatic Cancer Action Network.