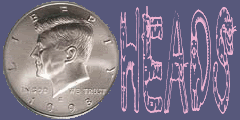 If you click on the graphic above, it will take you to the awesome HoT blog where you can sign up and start participating in this fun and popular meme!
I was wrong last week. It is actually THIS week which is unfortunately the last week for Heads or Tails. It has been a fun and wonderful meme from start to finish - thanks to the hard work of the HoT hostess, Barb. Thank you Barb for everything you put into this meme.
The theme for the final week of Heads or Tails is "Edge". When the coin lands on its edge, we are permitted to choose any past theme. So, I chose the "Photograph" theme (yes, I can hear your gasps of surprise).
Maggie May asked me to post this photo in honor of Barb and the Heads or Tails Meme. Maggie said that when I snapped this photo, I may have thought that Maggie was just relaxing in the leaves on a nice fall day. However, she says I was completely wrong. No, she wasn't contemplating an
auto insurance quote
. She says she was watching a guinea pig in the distance, and she was contemplating what she was gonna chat with Hannah about the next time they got on their Mommy's computers without their Mommies knowing.
*sigh* I would have never known had she not confessed the truth.
(c) Misty DawnS
P.S. There are obviously some inside jokes in this post, but that's only appropriate as a tribute to Barb and all the time she's put into this meme for us!