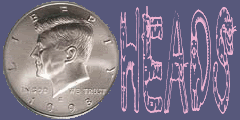 If you click on the graphic above, it will take you to the awesome HoT blog where you can sign up and participate in this fun and popular meme!

This week's theme is:
HEADS - Gone Fishin'

Make any kind of post about anything you might see, use or do while fishing.

Oh, I can SO do this theme! NO problem!!! I'd spend my entire life fishing (and taking pictures) if I could, ya know ;-)
I've spend much time
watching my bobber
waiting for a bite...
(c) Misty DawnS
I saw and photographed these Painted Turtles
this past July while fishing with my Dad, who is
my favorite fishing partner in the whole world!
(c) Misty DawnS
While fishing,
I love watching and photographing the dragonflies.
(c) Misty DawnS
And, if you are lucky enough to spend the whole day fishing,
your perfect day will end with a beautiful sunset
(c) Misty DawnS
I'm tellin ya - it doesn't get any better than this!!!