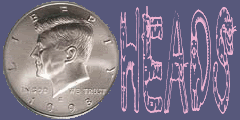 If you click on the graphic above, it will take you to the awesome HoT blog where you can sign up and participate in this fun and popular meme!
This week's theme is:
HEADS
- "Rate"
Make any kind of post using any form of the word "Rate."
(c) Misty DawnS
I've got a couple more days of my holiday break left, and, at this
rate
, I don't think I'm going to get anything accomplished on my to-do list! I have to admit, I did give myself a pretty steep to-do list, and working at the high
rate
of speed to get everything done would pretty much ruin the whole idea of holiday "BREAK", I guess.
If you're interested, I've got a couple things in the works, which I'll be going on and on about at an excessive
rate
in the future (it's called promotion, folks).
First - I've started a Zenfolio account to sell my photos. Now, I've got to set the mark-up
rates
for prices, organize things the way I want them, and, of course, upload photos. I don't know if my photos are a high enough
rate
of quality to be sold, but we're gonna find out. Wish me luck, so I don't do a complete flop and feel like a complete failure. Just kidding... not really.
Also - I'm starting another blog. Stop gasping and just listen for a minute. This blog will be all about reviews (such as
alli reviews
) and giveaways. It won't be a blog where I will put demands on myself to post everyday. This blog will be 'enjoyable'. I will review and
rate
products, I will tell you about giveaways to enter in the blogosphere, and I will have giveaways of my own. At any
rate
, would you be interested in that? Would you visit? Are you even reading this post?
There's so much more I could ramble on about. However, I've got a to-do list to tackle. Otherwise, I'm going to go back to "work" and feel like I didn't get anything accomplished on my time off, which is not good for my morale.
Maybe in my next post, I'll tell you about falling in the ditch/creek the other day... brrrrr.
Talk to ya soon...