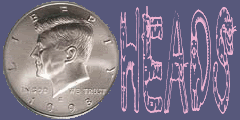 If you click on the graphic above, it will take you to the awesome HoT blog where you can sign up and participate in this fun and popular meme!
This week's theme is:
TAILS - "Show 'N Tell"
Remember playing Show 'N Tell back in school? This is pretty much the same. Post something you want to "show" and then "tell" about it.
I'm going to show and explain something to you which I hoped would never be my resort.
I have always sworn that it would never come to this for me...
I would fight it every step of the way.
However, unfortunately, it has now come to this...


I'm going to have to resort to putting word verification on my blogs. Yes, I said blogS (plural)... all three of them. I really don't like word verification. I believe it's very difficult for people to read sometimes, and therefore, difficult for them to comment.
However, I'm getting many, many... MANY spam comments on each of my three blogs, whether the post is about college student loans, my dogs, photography, or farming... it doesn't matter. It is taking me WAY too much time to have to go to each post and delete each spam comment. If I read one more spam comment asking me where you can buy a unicorn, I'm gonna scream! D*mn you spammers!!! You have caused me to resort to something I swore I would never do. You may think you've won, but the battle isn't over yet!