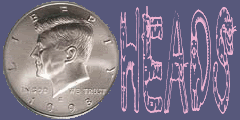 If you click on the graphic above, it will take you to the awesome HoT blog where you can sign up and participate in this fun and popular meme!
This week's theme is:
HEADS
- "Call"
When I read this week's prompt, I immediately knew what I wanted to post. This is a new Country song by Matt Kennon, and it really speaks to me each time I hear it. I hope you get as much out of the words and meaning of this song as I do.