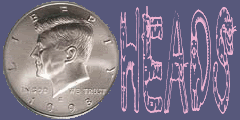 This is another of my "wish list" posts. Gosh, if you didn't know me better (which I hope you do), you'd think I were a materialistic girl, which I'm totally not. However, everyone has things they have on a wish list, even if they never expect to get those things. What is pictured above though, I did expect to get. In fact, I promised myself that I would get a bag, in which I could
pack
my laptop AND my camera, before the next trip back to visit family. Well, it hasn't happened, because these bags are just too expensive. However, I'm sure I'll be having lots of regrets as I trudge through the airport carrying my heavy briefcase
packed
with my laptop and other accessories on one shoulder, and the bag
packed
with my camera and lens on the other shoulder. It's enough to wear me out trudging through the airport with these items, especially the briefcase which wasn't even designed to have a 17" laptop
packed
in it. It certainly doesn't help the aches and
severe joint pain
which come along with Fibromyalgia. I don't even
pack
clothes, because it's just too much. I've got some clothes that I just leave at my dad's for when I visit.
The back
pack
pictured above is a Tamrac 5550 Adventure 10. I, however, don't have a specific brand of bag picked out. I just need a few specifications in whichever bag or
pack
I eventually get: 1) Can hold a large 17" laptop; 2) Also holds a DSLR with lens attached; 3) Very Important - will be approved as a carry-on item by the airlines (and if it had wheels, that would be an added and very welcomed bonus). Any ideas, reviews, or suggestions?