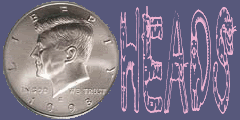 If you click on the graphic above, it will take you to the awesome HoT blog where you can sign up and participate in this fun and popular meme!

This week's theme is:
TAILS
- "Three"
Make any kind of post listing 3 things from any category you choose.
(c) Misty DawnS
Three things. Humph. Well, I've got three Border Collies, as you know. So, my three favorite Border Collies in the whole wide world are (from left to right): Maggie May, Tag, and Molly-Collie. Speaking of "THREE", guess who's gonna be three years old this month?!?! Maggie May!!! I remember the big "Doggy-Bloggy-Birthday-Bash" we had for her when she turned ONE (there was spiked punch and dancing on the tables if I remember correctly)!!! My PUPPY is gonna be THREE!!! I guess I should probably quit calling her a 'puppy', huh? I know I should, but I just can't. She's still my puppy. She'll be 30 and still be my puppy. Oh yes, she'll be 30, and Tag will be 36, and my heart and soul Molly-Collie will be 37... YES they will. Me and God have discussed this and came to an agreement. I'm just sayin'.
Hmmmmm... should we have a THIRD bloggy-birthday party for Maggie-May? I'm sure y'all are tired of the parties, but Maggie wanted me to ask. She says a girl can never have too many parties in her honor. That's what she says.