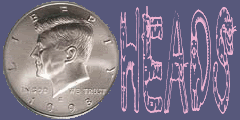 If you click on the graphic above, it will take you to the awesome HoT blog where you can sign up and participate in this fun and popular meme!
This week's theme is:
HEADS
- "RUMOR"
Well, there's a new
rumor
in the blogosphere that Misty Dawn has found yet another way to offer her photography for sale. O.K., I guess it's not really
rumor
if it's true, huh? Custom mugs, shirts, hoodies, calendars, prints, posters, stickers, note cards, greeting cards, and even skateboards and shoes... yup, if you want any of those items with my photo or photos on the item, you've got it! Tell me what you want, and I'll create it lickity-split!
See more
personalized gifts
from Zazzle.
Now, some people might spread the
rumor
that this is another pitiful attempt at self-promotion, but I guess I'll just have to let the
rumors
spread.
Now, if someone wants to spread the
rumor
that I get to go on one of those
Disney vacations
, that's fine. Just as long as that
rumor
is made to come true!!!