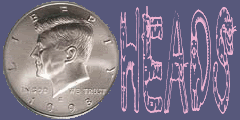 If you click on the graphic above, it will take you to the awesome HoT blog where you can sign up and participate in this fun and popular meme!
This week's theme is:
TAILS
- "CHILDHOOD MEMORY" (these are the times before we had to start worrying about things like planning for retirement and finding the
best wrinkle cream
)
Many of my favorite childhood memories involve the cottage my grandparents owned in Kentucky. I have fond memories of my grandfather's family who lived there, hunting for fossils by the river, picking Daffodils for my grandma, and, of course, fishing. I'm sure you're not surprised some of my favorite childhood memories involve fishing.
One of the things I remember most though, is lying in the sunroom where my aunt and I slept in the cottage and listening to the Peepers... the frogs at the pond singing their song. I will always associate that sound with the cottage. Those frogs sang me to sleep many summer nights. Now, whenever I hear the Peepers singing, I have flashes of memories of the cottage, and a smile instantly forms on my face.