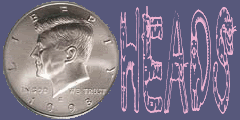 If you click on the graphic above, it will take you to the awesome HoT blog where you can sign up and participate in this fun and popular meme!
This week's theme is:
HEADS
- "CUP"
This is a coffee cup I created at my Zazzle site.
There is a photo of Matouk, my dad's wolfdog, on each side of the coffee cup.
from my uncle, who wanted a coffee cup with Matouk on it for him and for my dad.
Speaking of cups... I collect tea cups, tea pots, and coffee cups. Hey, I could collect mechanical breakdown insurance, but I find that the cups are prettier ;-) Besides, my grandmother used to collect tea cups and tea pots, and she would treat us granddaughters to very special tea parties. It was so special to choose my tea cup and sit down and have a tea party with Grandma. I treasure those memories, and each time I look at my collection, I'm reminded of Grandma.