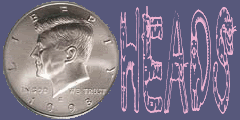 If you click on the graphic above, it will take you to the awesome HoT blog where you can sign up and participate in this fun and popular meme!
This week's theme is:
HEADS
- "GROW"
I'm sure you can all relate about making friends on the internet... how just a simple e-mail or comment can
grow
into something more, and next thing you know, you've got yourself a very special and cherished friendship.
Well, I've had that happen to me several times. I've met someone through my blogs, flickr, a forum, or some other means on the internet, and it has
grown
into a friendship which is more than I ever could have imagined.
This same thing happened with the hostess of this meme, Barb. It has been three years, and our friendship has continued to
grow
over those three years. We've laughed together, cried together, worried together, and just sat and talked about anything that came to mind, such as dogs, abilities, and more.
Well, now I'm asking you to say prayers, send good vibes, send good thoughts and wishes... whatever you feel comfortable doing. Barb has been in the hospital for a few days. She is out of the hospital now, but that doesn't mean that everything is all better, and that scares me. Yes, I'm a worrier, and I worry excessively about my friends and family.
Anyway, please keep her in your thoughts and in your heart. I've talked to her many times when she's been concerned about and praying for another fellow blogger. Now, it's her turn.
We love you Barb! Get well soon!